About Infinit Denim
Infinit Denim was born out of a need. An internal call to transform the fashion industry and to do it from its origin: the material. A team of women united to do what appears to be the most reasonable thing: to take advantage of the fibers and fabrics contained in the garments we have already worn to create them an ew. It is as simple as imitating what nature has been doing since its beginnings: introducing "dead" materials into a new cycle, transforming them into "nutrients". 
Under this idea Infinit Denim was born; a circular dream that goes beyond the limits of design and materials and refers to a way of understanding the textile universe at a social, cultural and human level. 

We still have a long way to go, but thanks to you and your trust we can continue working to improve day by day.
Nuria Nubiola, 21/02/2023 . Founder Infinit Denim.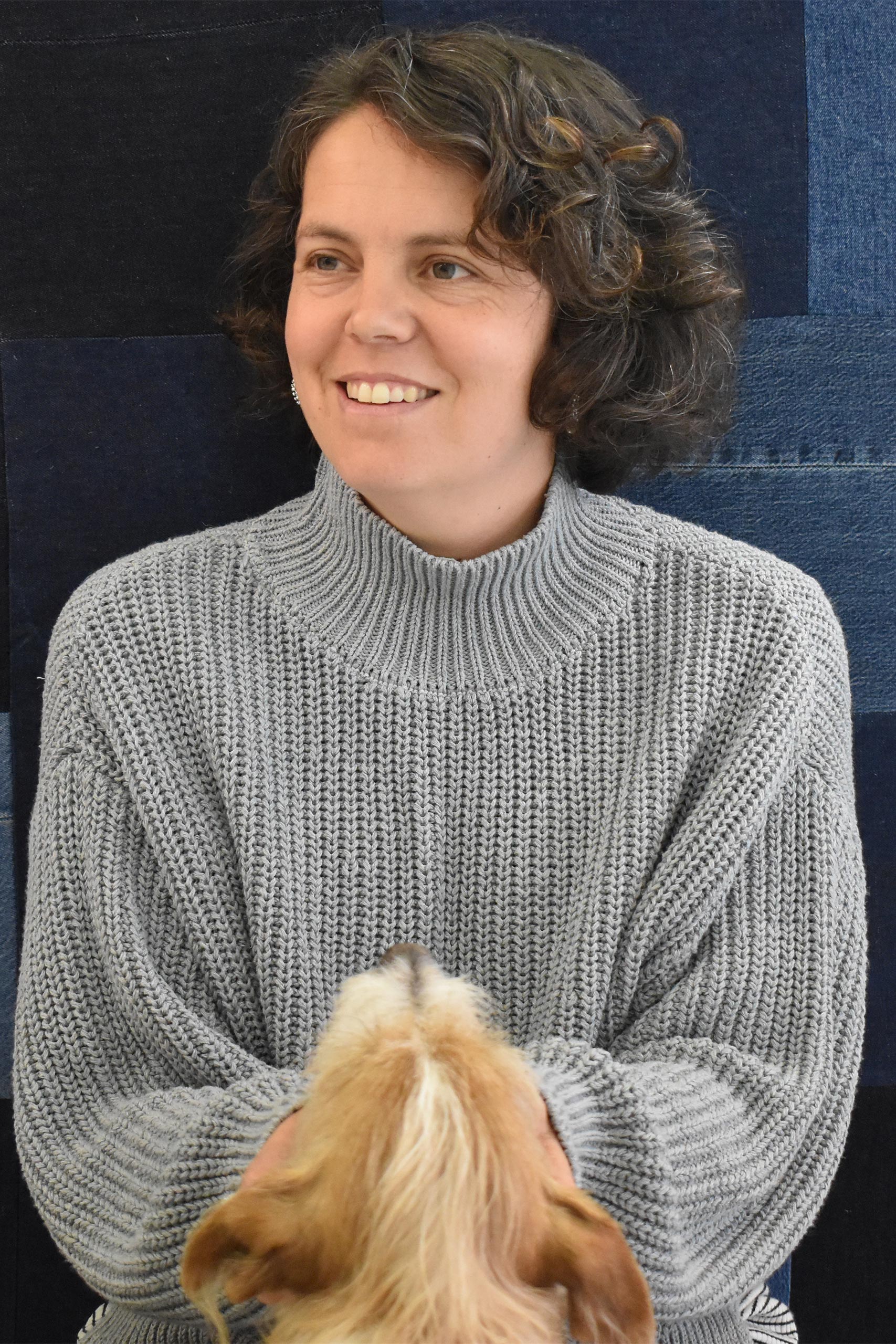 Denim.
Como apasionadas del denim nos hemos propuesto alargar su vida hasta el infinito. Tenemos un acuerdo con LEVI's España y centros locales de reciclaje textil de cesión de jeans posconsumo que transformamos en nuevos hilos y tejidos. Estos nuevos materiales dan lugar al universo Infinit Denim.

Diseño circular.
Nuestros diseños se basan en tres principios de la moda circular: Materiales de mínimo impacto y máxima salud ambiental. Diseños duraderos y atemporales. Fácil reparación y fácil reciclabilidad al final de su vida útil.

Fibras naturales.
Nuestros tejidos e hilos están compuestos únicamente por fibras celulósicas recicladas y/u orgánicas, y, por lo tanto biodegradables. No encontraréis derivados del petróleo en nuestras composiciones.

Talleres locales.
Apostamos por la industria y los talleres locales. Todo el proceso desde la hilatura hasta la confección se realiza a menos de 400 km de Barcelona, reduciendo nuestra huella de carbono y favoreciendo así el retorno a una soberanía textil.

Calidad.
La excelencia es nuestra prioridad. Trabajamos con la máxima calidad para garantizar un producto duradero.
Discover our sustainable fashion products