Get a 15% discount buying your Christmas gifts in Pre-order until December 1st.


Receive your sustainable gifts between December 11 and 13.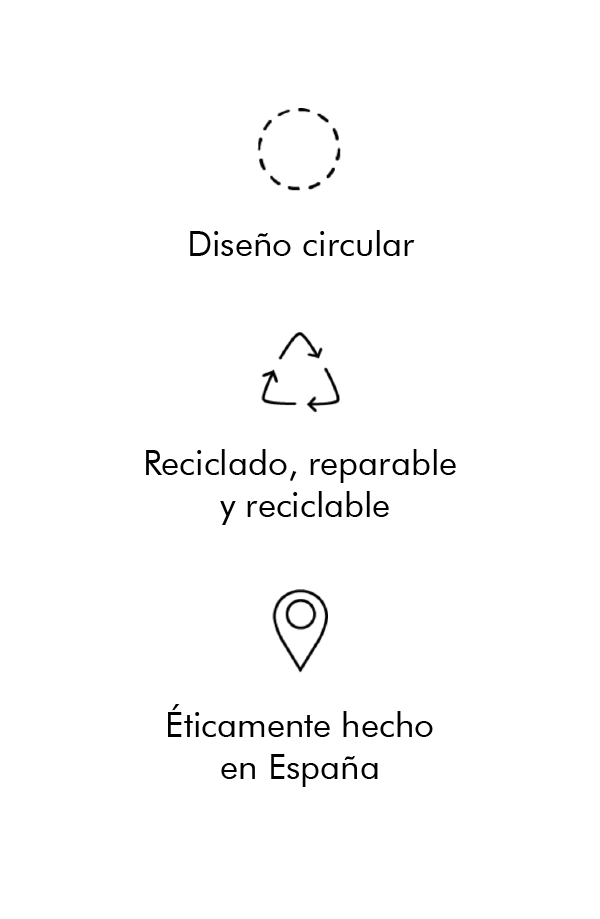 How does the Christmas Pre-order work?
Place your order: Pre-order our selection of upcycled gifts before December 1st and get a 15% discount.

Ethical and local production: On December 1st we will start the production of all orders in our workshop in Barcelona. Each product will be unique because it will be made with jeans from collection containers from all over Spain. Don't worry, the jeans are carefully selected for maximum quality and durability in all our products.

Delivery: We will deliver your gifts between December 11th and 13th. We will notify you by email when your order is shipped or if you have chosen to pick it up at our store in Barcelona you will be able to do it from December 10th.

.
When will I receive my gift?
You will be able to receive your gift according to the option you marked in the checkout of your purchase:
1. Home delivery: you will receive your gifts between December 11 and 13.
2. Store pick-up: from December 10 onwards
We attend from Monday to Friday from 10:00h to 14:00h. Wednesdays and Thursdays and Saturdays from 16:00h to 20:00h. See our location here.
Why are these gifts sustainable?
Recycled materials: Our upcycled products are made from reclaimed materials, such as reused post-consumer jeans or leftover fabrics from local mills. Hats and scarves are made with locally produced eco-recycled Infinit denim yarns from recycled post-consumer denim fibers (jeans).

Each product has minimal environmental impact as it is made locally from pre-existing materials. By reusing, we avoid the accumulation of waste and its consequent pollution, as well as generating significant environmental savings in terms of water and CO2 by not having to grow and process new textile fibers. You can learn more about our materials here. our materials here.

Ethical and local pre-order production: By producing in pre-order, we avoid the overproduction characteristic of the fashion industry. Our workshop, a women's project, specializes in eco-design and textile recycling. With a workshop located in Barcelona and materials coming from the Spanish territory, we minimize the environmental impact linked to transportation.

Recyclable, recyclable and repairable: Our products have been sustainably designed to be timeless and repairable and use minimal metal parts or hardware that would increase their environmental footprint and make them difficult to recycle.

Unique and original: Each product made with post-consumer denim is unique, as no two pairs of jeans are the same. All denim blends are unique.